What to Buy for the Person who has Everything?
There are quite a few punchlines in response to that question, but we are not making a joke this time. Most of us will have encountered this problem as there comes a time in every relationship, friend or family, where you start to exhaust gift ideas and finding true inspiration can be a challenge.
As such we have put our thinking caps on to aid you in your search. Here are some of the stranger things we found!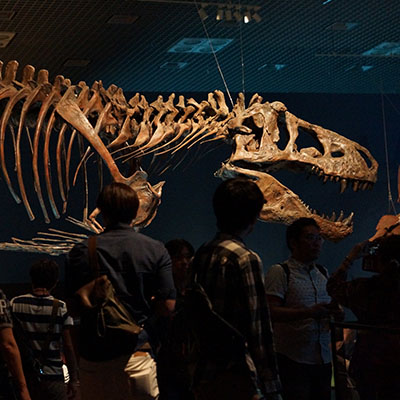 Starting at the 'big budget wow factor' end of the scale, yes, you can actually purchase a life size, replica Tyrannosaurus rex skeleton for a mere $100,000.00, not including delivery! If that is a little over budget, or you are concerned about where the recipient might display their new gift, you can purchase a replica skull on its own for $9,500.00.
We found this amusing suggestion at a wonderful website called Thing.a.ma.gift – Weird Gifts for the Weirdest Weirdo You Know. Some of their other ingenious suggestions include; a portable sauna, edible Lego, a remote control flying fish and earthworm jerky.
We will leave you to explore their full range of items. If after that you still find yourself scratching your head for ideas, we do have another suggestion for you.
We would like to propose the idea of the gift of quality time, to be spent with you as the giver or someone else special to the recipient. Ok it may initially sound like a copout however, when you look back on birthdays and other significant events, how many gifts do you actually remember receiving, especially when weighed against your memories of time shared with friends. While gifts are wonderful to receive, people do eventually have all that they need, and most of what they want, but looking back on an event shared with significant others is invaluable and timeless.
As such we have put together a selection of ideas for a gift experience or event covering all budgets and hopefully all tastes too.
Experience Day Gifts
Starting with locomotion! Whether your chosen recipient likes planes, trains or automobiles, or tanks, bikes or boats for that matter, there is a huge diversity of experiences available across a range of budgets. When it comes to experience gifts if you can conceive it you can usually experience it.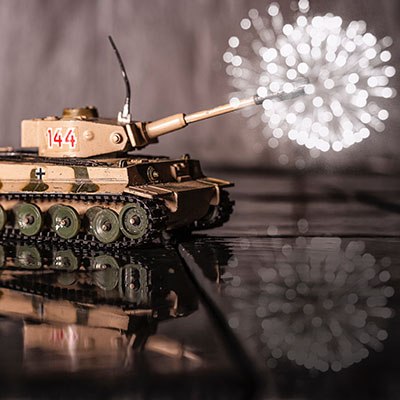 We have chosen tank driving with Juniper Leisure for an example as we have first-hand experience of their events. They provide Chieftain tank driving experiences however, the event also includes for the recipient driving other APCs (armoured personal carriers), around an extensive course, and quad bike riding at no extra cost. Your guests may also enjoy a ride on an APC free of charge and can pay on the day to join in the quad bike experience. This experience is a fun packed, full day out.
There is a huge variety of experience gifts available, throughout the UK and Europe, obviously not limited to locomotion. Imagine being a blacksmith or bladesmithing for a day, working as a zoo keeper or trying your hand at archaeology. When you are looking at any experience gift it is well worth doing your research as the extent of the event can range dramatically in terms of duration, location, the facilities available to guests and the number of guests permitted to attend.
Event Gifts
Next, we would like to suggest something a little more bespoke. How about a day out taking in a show or some live music? Or perhaps afternoon tea? Organised experience days can be a bit over the top so why not plan your own event day to suit? You can watch a play in the garden of a stately home, or enjoy the current blockbuster in an outdoor cinema, something that has become increasingly popular throughout the UK and Europe.
You can also try one of the e-commerce marketplaces that offer significant discounts on event experiences that can be incorporated into your event day, or presented to the recipient to be redeemed at their convenience. One of the most popular of these is Groupon although there are many others. These organisations offer significantly discounted events, services and goods.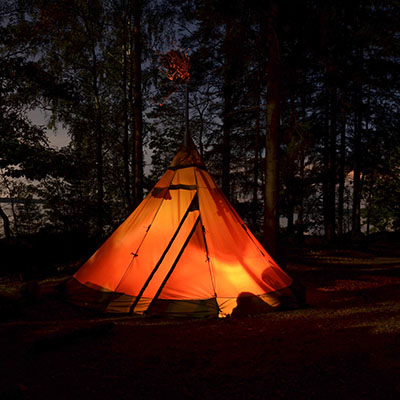 The scope for this kind of event gift is limited by your imagination, budget and time constraints however, you can always extend the event to include an overnight stay. For a topical suggestion how about a Glamping Weekend Game of Thrones Style in the forest of Winterfell, also known as Castle Ward Estate in Northern Ireland.
A Final Word
We hope that we have given you some inspiration for the next time you are considering purchasing a gift. It truly is the thought that counts, and thinking of something that your friends or family would enjoy, in your company or not, does not have to break the bank and can provide the most joyous memories for years to come.
If you are considering several gifts of this nature, or perhaps some supplementary items to help them enjoy their experience, why not create a wish list to help you keep track.
You may also enjoy the following articles:
A Summer Garden Party to Float Your Boat