Prepare for Christmas
The Christmas festivities are one of the most exciting and exhausting times of the year for many of us. We want to have fun but there is just so much to do! So we thought it may be useful for us to share some tips to make it all a lot more enjoyable.
The most useful tip we have ever come across for Christmas is 'be prepared'! That doesn't mean start buying next year's gifts in the sales, it means establishing a timeframe that suits YOU to allow you to complete everything before the 'silly season' really kicks in.
Creating a simple plan that takes into account your availability, finances, and avoiding the Christmas rush should result in you completing everything you need to on time while still enjoying the season in full.
The following steps do assume you have chosen your venue for the festivities although we appreciate there may be some last minute travel arrangements to be made when visiting friends and family.
Step 1 – Start with a List!
Write a simple list of what you need to achieve, this usually includes gifts, cards, food, and decorations but may extend to other items. This is where an online wish list can come in very handy as you can use it to access items online and keep a record of where you are with purchases. I would recommend you create your list, or action plan, well in advance of the festive season however, once it has been created you can use it as a template for subsequent years.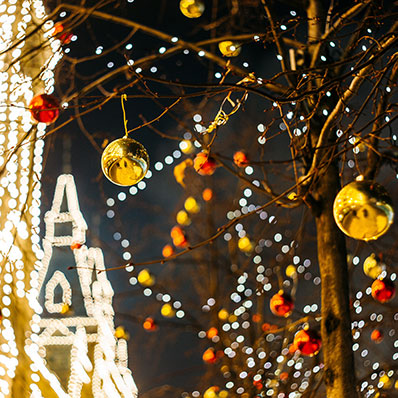 Step 2 – Include a Contingency Plan
There is always an unknown element to Christmas, a forgotten card or unexpected visitor so it can be handy to have a spare gift or card, and additional food options available at short notice. If you are struggling for a multi-faceted gift idea we suggest socks. Yes we know its perhaps not very exciting but EVERYONE likes getting new socks. Bamboo socks are particularly popular as a luxury gift item. Socks can be purchased in unisex sizes for adults and children and if not needed can always be used as a gift another time.
Step 3 – Complete your Shopping Early
While many of us are opposed to thinking about Christmas prior to December it is difficult to complete all preparations for our modern celebrations within that month alone. Perhaps it's time to make a change? We recommend avoiding December as your month of gift shopping save for those last minute extras. Although it is wonderful to go out and explore local shops and Christmas markets it can be the most stressful experience if you are there to buy all of your gifts and other accessories.
Additionally online shopping has become extremely popular at Christmas, allowing you to avoid the queue's and peruse items from the comfort of your own home.
Online shopping can also be a great way to tackle the food shop. You can complete your order in advance and set the delivery date for close to Christmas to ensure your produce is fresh. It also prevents there being an abundance of Christmas goodies around the house that you are tempted to start on early!
When you are thinking about food for Christmas why not break with tradition and try something new? It has become increasingly popular to move away from the traditional Christmas meal and even try food from other countries. Alternative menus can even save you money and time, freeing you up for other activities or games on Christmas Day.
Step 4 – Write Your Cards in November
People do still send Christmas cards and for many people they herald the only contact they receive from certain friends or family during the entire year. As such give yourself sufficient time to write the cards so that you can enjoy sharing your news, and get them delivered so that the recipient can enjoy them through the whole of December.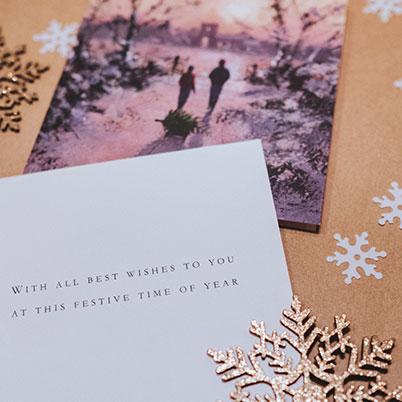 Step 5 – Enjoy Yourself!
If you manage to prepare on time you should hopefully start December with all gifts purchased (and possibly wrapped), all cards posted, and all other items on order and arranged for delivery. Now all you have to do is put on the Christmas playlist and relax.
You can also now plan your trips out to Santa's' Grotto, or the Christmas Market, or even to the woods for a walk. Winter is as beautiful as all of our other seasons if you can take the time to appreciate it. You may choose to attend a carol service, or perhaps join in one of the voluntary activities at this time of year for people less fortunate than ourselves. There are many sources of information for volunteering at Christmas throughout the UK and the rest of Europe.
A Final Word
However you approach Christmas it is important to remember the reason you're doing it, and then make it work for you. By taking the time to organise yourself a little early you can transform this holiday and really give yourself time to enjoy it with your loved ones. Stay tuned over the next couple of months as we share advice on being the perfect Christmas host, and how you can recycle items from this year to help with next year's festivities.
Happy Holidays Everyone!